Tim Pauley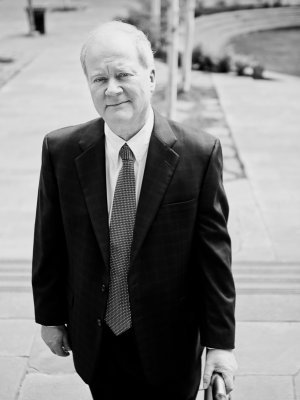 Tim is a seasoned lawyer who has practiced labor, employment and personal injury law and related litigation for more than 40 years. He currently focuses his practice on representing:
clients and their families who have been injured in automobile accidents and other personal injury matters;
workers who have suffered discrimination or wrongful termination or who have been victims of other employer wrongdoings in their workplaces; and
smaller companies who seek advice in assuring compliance with federal and state labor and employment laws in the operations of their businesses.
In the area of Alternative Dispute Resolution, Tim also offers his services as a Mediator or Arbitrator in resolving court cases outside the litigation process or matters that have not yet been filed in court.
In recent years, Tim has turned his focus to representing victims and their families who have been injured in automobile accidents. There is no personal injury or related litigation case that is too big or too small for him to handle.
In addition, for more than 35 years, Tim has handled all types of employment matters including minimum wage, overtime and other wage issues, occupational safety and health matters, arbitrations, collective bargaining negotiations, employment discrimination issues, and traditional labor matters arising under the National Labor Relations Act and Title VII of the Civil Rights Act of 1964 and related state laws . His work as an attorney has included representing workers who have suffered illegal discrimination and harassment on account of race, creed, color, religion, age, national origin, sex, sexual orientation, marital status, disability and/or military status in the workplace. Tim has litigated numerous class actions on behalf of workers against major U.S. corporations. He is also very experienced in general commercial litigation before federal and state regulatory agencies and in federal and state courts around the nation.
Tim was a trial attorney with the Office of the Solicitor, U.S. Department of Labor and with the National Labor Relations Board. In addition to his work in the public sector, he has been an in-house attorney with two major U.S. corporations in New York City and Seattle and two major law firms in Seattle. Tim is a graduate from Valparaiso School of Law (J.D.) and has a Master's Degree in Labor Law (LL.M.) form New York University. He has been licensed to practice law in Washington, Illinois and Indiana. To see Tim's complete resume, please click here.
At Pauley Law Group, Tim serves as Of Counsel to the Firm which simply means that he has no ownership in the business aspects of the Firm.
In his spare time, Tim is an avid golfer. He and his wife, Nancy, live in Bonney Lake. They have two sons (one who is Ryan of course) both who graduated from Washington State University.